In Conversation With… Professor Matthew Salganik, Director for Princeton's Center for Information Technology Policy
February 2022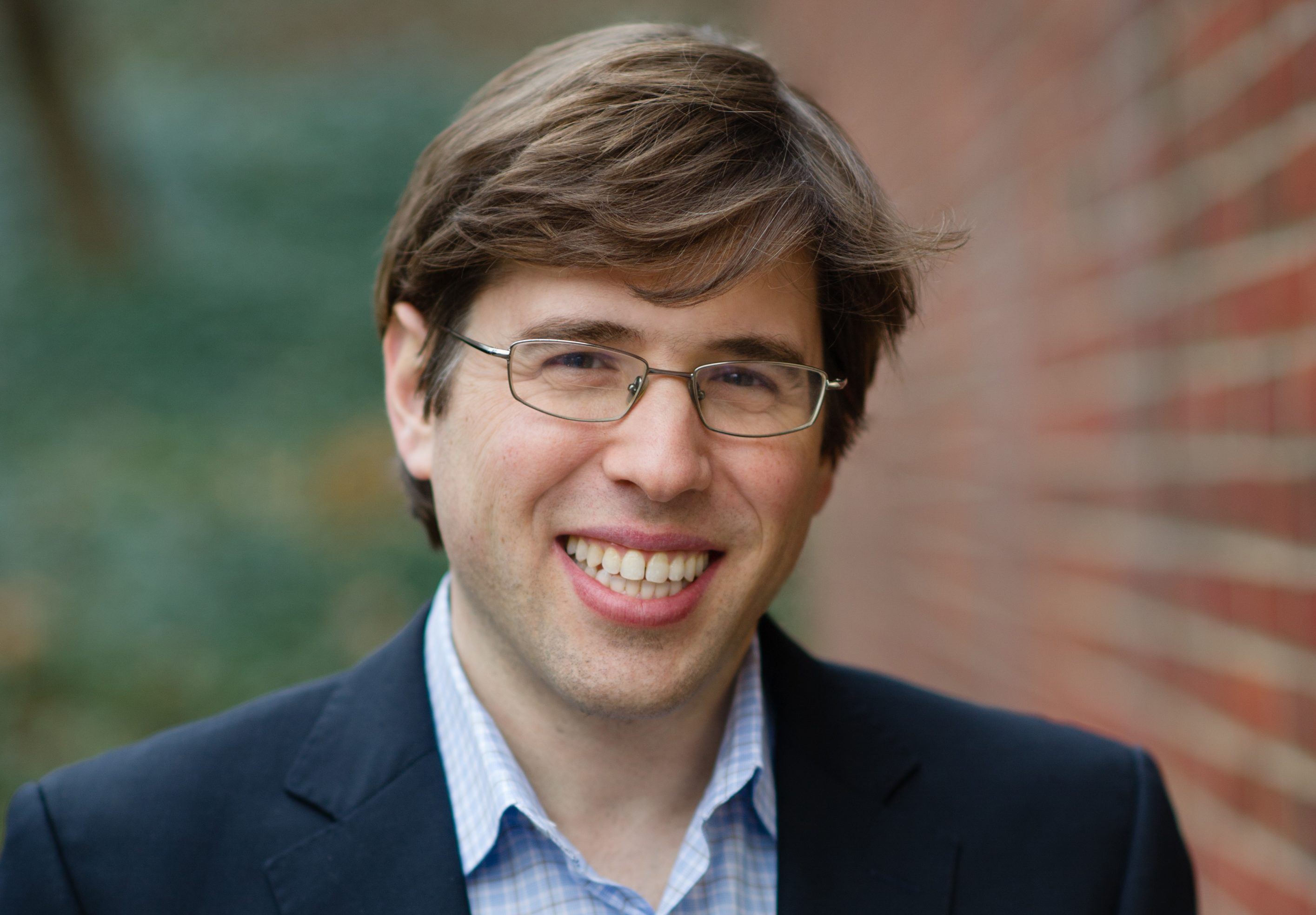 Matthew Salganik, Director of CITP

"It's hard to know what you want! The scientist part of my brain loves seeing predictability, but the more human side of my brain understands that predictability is not necessarily a good thing as it would tell you a lot about society" notes Professor Matthew Salganik, discussing a project that he and his team are currently working on at the Center for Information Technology Policy (CITP) at Princeton University.

Taking data gathered by Professor Sara McLanahan's seminal Fragile Families study, which interviewed about 5000 families with children born around 2000 when they were ages 0,1,3, 5, and 9, Salganik's team has invited researchers from all over the world to use Artificial Intelligence (AI) to predict six life outcomes of the participants, including academic grades, material hardship/poverty, and resilience. Given the importance of this work, and the impact that any clear predictability would have on future policy, it is easy to see how Professor Salganik's internal conflict might arise.

This project is one of many at CITP, a centre which seeks to understand how technology, policy, and society intersect. The Huo Family Foundation is a long-term partner of CITP and has supported its work with grants of $5,815,000.

Salganik has been at Princeton for 15 years, becoming Director of CITP in 2019 at what could not be a better time for the field. "It's the most exciting time ever to be a social scientist… we can now ask the kinds of questions that we had never asked before because we were so constrained. We're in the process of figuring out what is now possible that was never possible before and how can we use those capabilities to advance basic understanding and inform policy debates".

Along with the improved access to data and technology, one thing that excites Salganik is the huge level of collaboration now possible in research. For the Fragile Families Challenge described above, researchers around the world were invited to participate, and all contributions were treated equally. One paper published as a result of this global collaboration credited 112 authors. Being able to draw on the expertise of those around the world has been incredibly useful, and has also helped eliminate some of the barriers associated with academia.

Professor Salganik notes that philanthropy plays an important role in facilitating these new research methods. "It enables us to be flexible and take chances… One thing that's very true in our space is that technology is changing very quickly, and so our work needs to adapt very quickly – in some cases faster than the technology is changing itself".

Philanthropic support also allows researchers to take risks studying areas of interest that, although they have potential, may never be truly impactful on society. For example, researchers at CITP were one of the first to publish a book on the topic of blockchain – a field which was very much on the fringe when the text was published but is now impacting the global economy.

"People said 'Why are you studying this Bitcoin thing? Who's ever heard of that?' and now it turns out that it was really, really important foundational research. The ability to work on things that are not obviously important, but that we think will be important, is amazing… We want to be working on things that will be on the cover of The Economist in two or three years".

Along with researching topics they believe will be important in the future, CITP is helping foster the careers of people working to understand and improve the relationship between technology and society. Their Emerging Scholars programme offers graduates a two year placement as a research assistant at CITP. They can then go on to graduate school or to work in policy roles, for non-profits or within government, bringing a wealth of new ideas to the table. "They're able and excited, and allow us to take on new and exciting projects".

Looking forward, Professor Salganik is trying to understand how AI will really work within society, especially in high-stakes social settings like criminal justice and child protection. "One key issue is bias within the system itself – we need to make sure the people designing these systems come from diverse backgrounds. In doing this, we'll learn where AI can make really important contributions and where it cannot make worthwhile contributions".

To learn more about the spaces CITP is working in, you can listen to the Princeton University podcast AI Nation available here.