In Conversation With… Barnaby Wright, Curator of the 'Edvard Munch: Masterpieces from Bergen' Exhibition
May 2022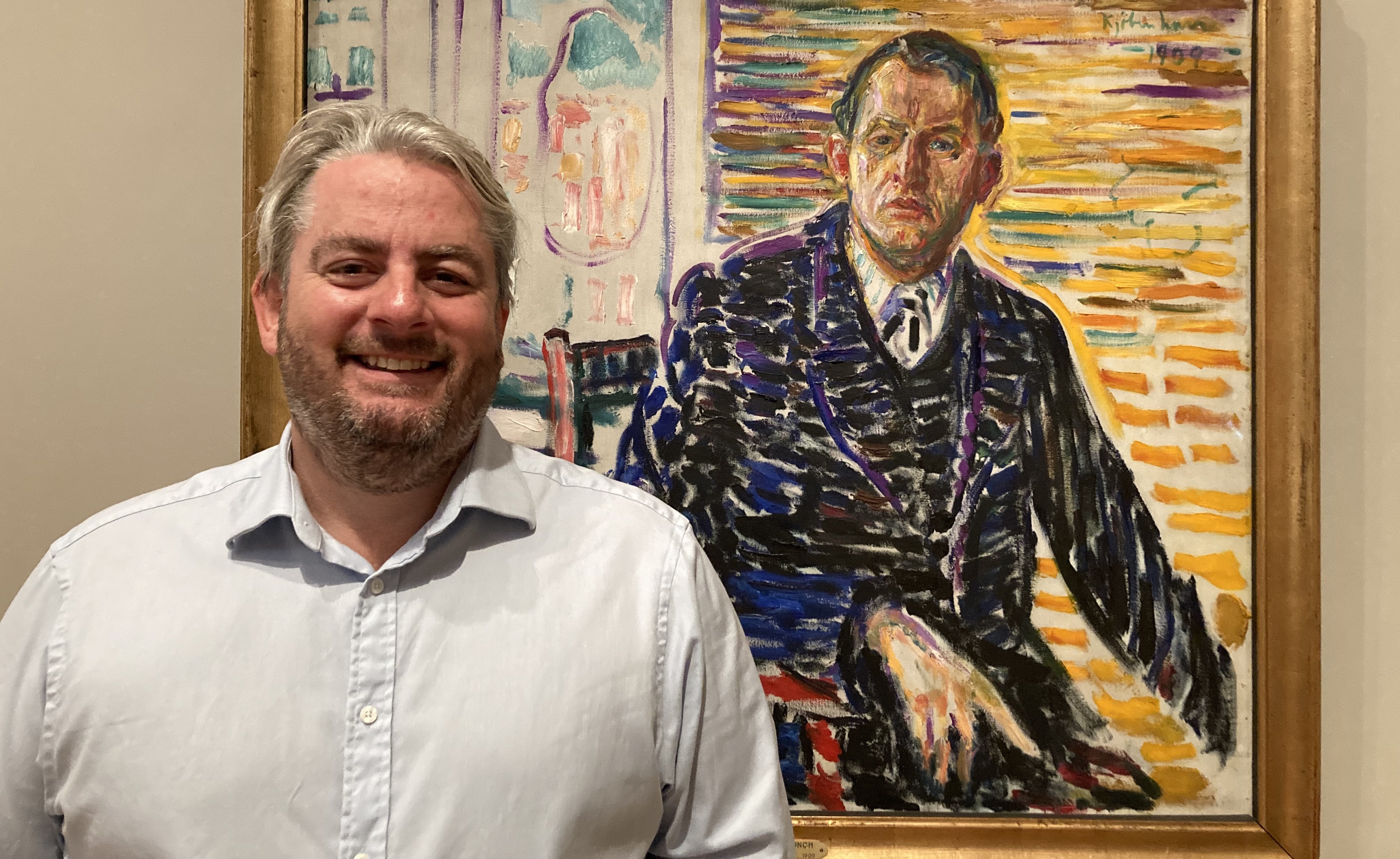 Barnaby Wright, Deputy Head of the Courtauld Gallery, in front of Munch's Self Portrait (1909)

The Courtauld's Great Room houses London's finest collection of Impressionist and Post-Impressionist paintings, with artists such as Cézanne, Manet, Monet, and Van Gogh gracing its walls. For the upcoming Edvard Munch: Masterpieces from Bergen exhibition, this room is the perfect jumping off point.

"We have wanted to do an exhibition on Munch for many years – firstly, because he is such a remarkable artist and also because as a young artist in the 1880s Munch spent time in Paris alongside the Impressionists represented in our collection… who in a sense it put him on his path" explains Barnaby Wright, Deputy Head of The Courtauld Gallery and the Curator of the Munch exhibition.

The exhibition is in partnership with the KODE Museum in Bergen, Norway. In 2021, the Courtauld loaned several of their Cézanne works to KODE, and in return The Courtauld are exhibiting 18 works from KODE's Munch collection – the first time the museum has loaned so many of the Norwegian's works at once. It is a partnership that seemed natural in many ways, particularly considering the shared history and ethos of both galleries: KODE's collection is predominantly made up of the private collection of Rasmus Meyer, who had always collected art with the intention of exhibiting it to the public – much the same as Samuel Courtauld.

Meyer was a particular fan of Munch's, acquiring works from pivotal moments of his career. Because of this, Barnaby and his team have been able to show Munch's artistic life story in 18 major paintings. "We were able to chart the young Munch making his breakthrough in the mid-1880s… through to his international reputation being forged in the 1890s and developing this new approach to painting for which we know him best…onto him finding his new artistic voice in the 1900s".

While Munch's most famous work, The Scream, will not be part of the exhibition, other works from its series The Frieze of Life will be on display. These pictures are instantly recognisable. "One thing visitors will immediately notice is how affecting these works are," Barnaby says. "They are psychologically intense, powerful depictions of human emotion".

The Munch exhibition, supported by a grant of £150,000 from the Huo Family Foundation, will follow the HFF-supported Van Gogh: Self Portraits exhibition in the same rooms. Since reopening in November 2021 after three years of renovations, it is impressive to already have two such exceptional exhibitions in quick succession. It begs the question of how The Courtauld is able to secure such brilliant works.

"I think it's the type of exhibition that we do," Barnaby explains, "which are deliberately small and focused exhibitions… encouraging people to look more deeply at one particular area." This, he notes, combined with the nature of the Courtauld also being a research institution, encourages organisations to work with them on these impressive exhibitions.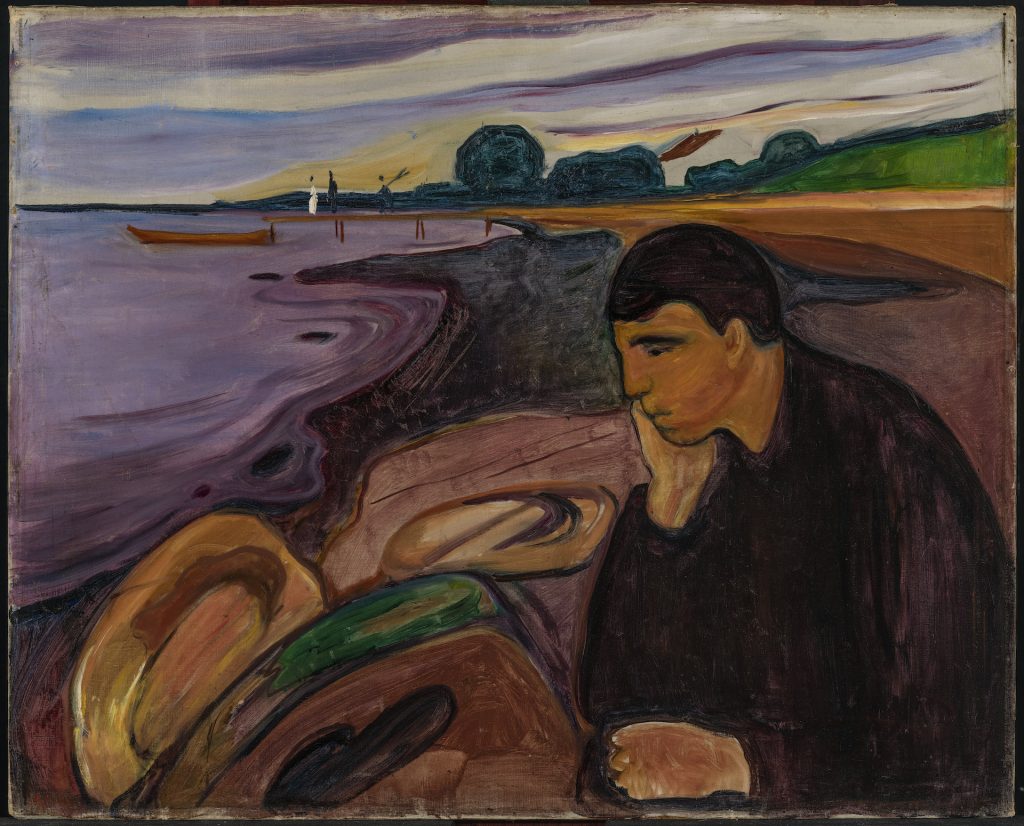 Before we finish, one question remains for Barnaby: which of the 18 works is his favourite?
"That's a mean question to ask – it's like asking me to choose the favourite child!" he jokes. After some deliberation, we get our answer.
"For me, it's very hard not to love Melancholy… It is such an affecting and brilliant piece of painting, and when you look at it you feel absolutely overwhelmed with the deep emotions that went into the making of the picture."
Edvard Munch: Masterpieces from Bergen will run from 27th May – 4th September 2022 in the Courtauld Museum's Denise Coats Exhibition Galleries.