In Conversation With… Angelina Darrisaw, Youth Communication Alumna and Founder of C-Suite Coach
July 2022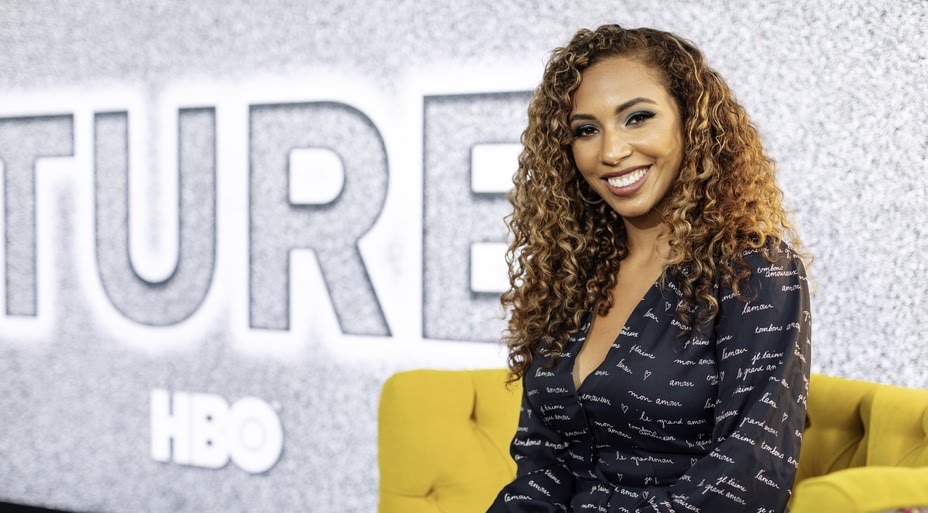 Angelina Darrisaw, Founder and Director of C-Suite Coach and Youth Communication Alumna

Angelina Darrisaw is well placed to talk about Youth Communication: as a teenager, she took part in their writing workshop; as an adult, she served as a Trustee of the charity from 2014 – 2020.

Youth Communication is a charity based in New York. Its work includes publishing curricula that improves children's literacy through stories centring the varied experiences of young people, and a teacher training programme that enables educators to use their curricula well. The stories tackle issues such as race, girls' empowerment, adolescence, growing up as an immigrant, and sexuality.

At the centre of Youth Communication's work are their writing workshops: a six week course for 15-20 year olds in New York, many of whom are in foster care, which publishes two magazines: YouthComm, a magazine for teens, and Represent, a publication by and for youth in foster care. They tackle issues such as race, girls' empowerment, adolescence, growing up as an immigrant, and sexuality. Angelina's first introduction to Youth Communication was her participation on their writing course.

"My mom was working as an administrator in a New York City public school where their magazine was distributed. She'd bring it home and I would read it constantly, I just had to have it!"

Having seen an advert for their summer programme, Angelina decided to apply, despite being a year too young.

"I went ahead and applied anyway. I wrote about my upbringing, my neighbourhood, and things that I saw and felt… I loved writing and found it a good way to express myself"

Keith Hefner, the founder and former Executive Director of Youth Communication, made an exception for Angelina to join the programme a year early as her writing showed so much promise.

Angelina learned a lot from their summer course. She believes much of this has helped her in her career, from the confidence gained by interviewing people on the streets of New York, to the experience of talking to writers at Real Simple magazine (to which Angelina is subscribed to this day), to learning how to use feedback constructively.

"We had amazing editors who walked us through our stories… so many people don't have early exposure to feedback; that process during the editing process really helped me learn about the purpose of criticism"

The writing programme has always ensured that it is accessible to all who apply. At the time the course was unpaid, but Angelina remembers they made sure each participant was given a metro card and lunch so that they could afford to be part of the programme.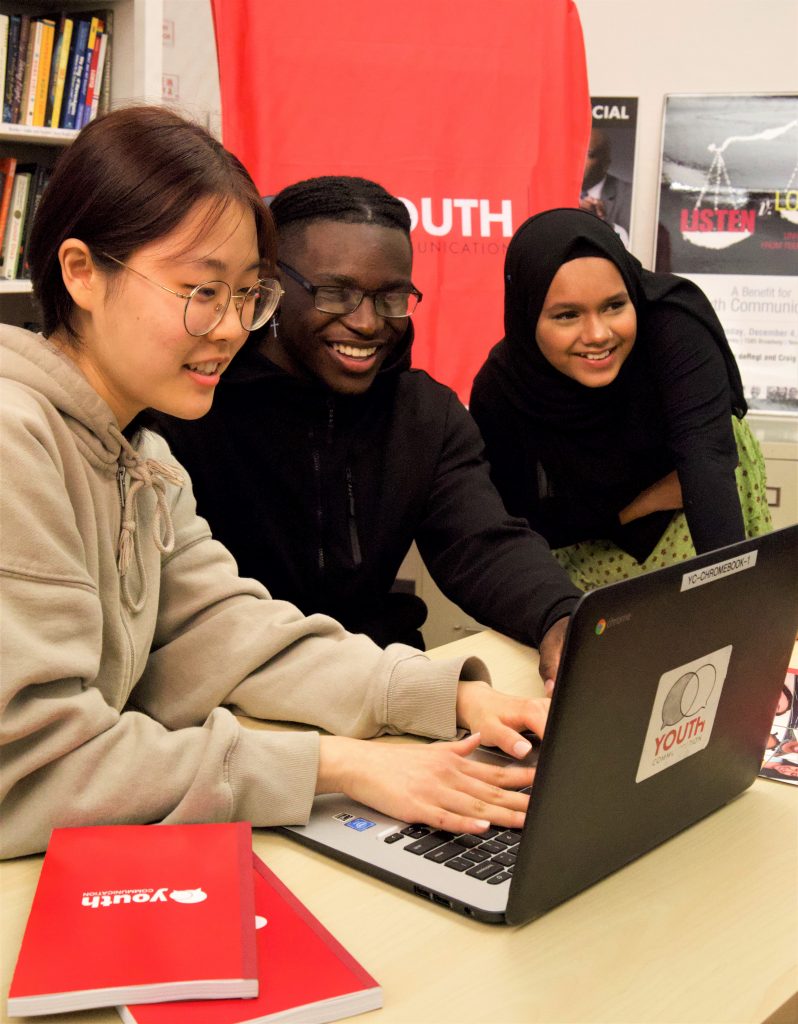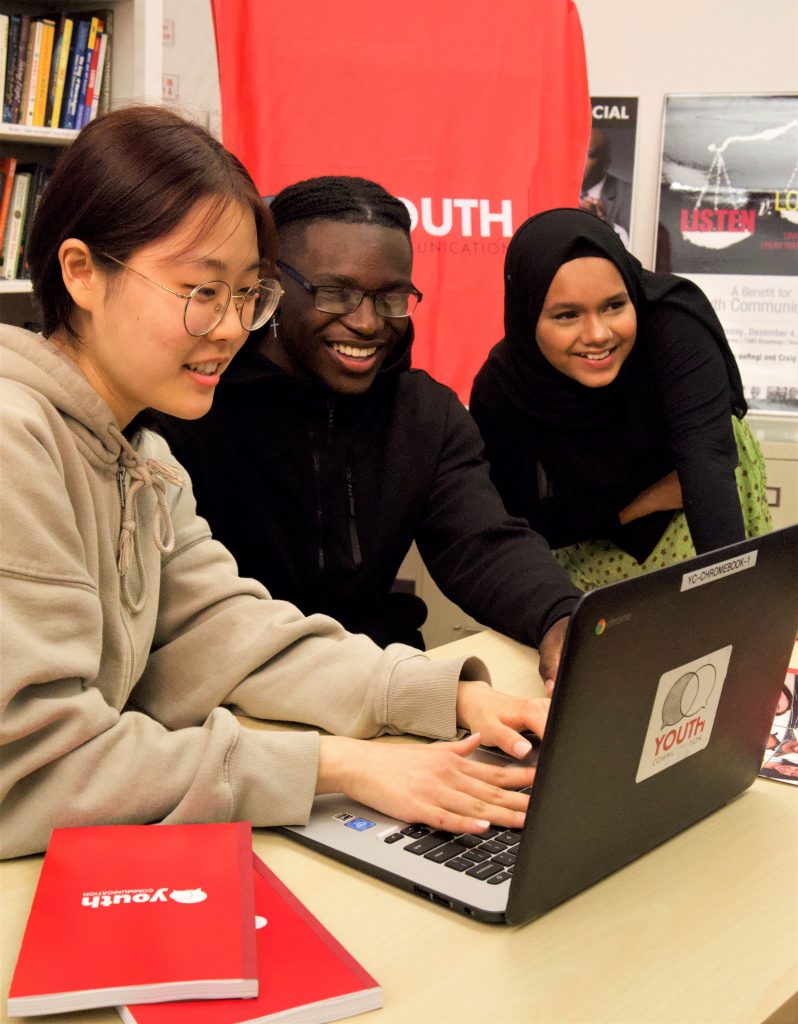 "From what I remember, it wasn't just me that needed that kind of access – we all did. And it meant that kids whose stories really needed to be heard got to write."
Angelina stayed connected with Youth Communication. She was invited back to speak to teens during their workshops and award ceremonies, while her mother continued to receive the Youth Communication publications in the schools she worked in. She was a natural advocate for their work and was thrilled to be asked to be a member of their Board of Trustees.
"They wanted young people on the Board with voices that reflected the programme well."
One of the biggest impacts she had was helping introduce the Train the Trainer programme, equipping educators to use Youth Communication's literacy curricula effectively. This has made a huge difference to the scale of Youth Communication's impact. In 2021, they were able to work with over 600 people – in New York and beyond – who work in schools, after-school programs, foster care agencies, and other settings involving young people.
"The more children throughout the country are able to use, as a learning tool, stories by people that look like them or come from the same background as them, the more engaged they will be in their education."
As Angelina reflects on her own time in school, she vividly remembers not seeing herself reflected in the stories she would study.
"The lack of reflection of your story helps perpetuate stereotypes of what your story should be, while simultaneously making your story seem insignificant… There is a universal need for kids to experience connection and see themselves in the stories they read. With Youth Communication, there are many layers that exist in their stories that go a long way to ensure this need is met".
Youth Communication is supported by the Huo Family Foundation with a grant of $150,000.
Angelina Darrisaw is founder and Director of C-Suite Coach, a company that provides training in digital skills to companies that are invested in supporting Black, LatinX and women employees. One programme has trained over 100,000 employees in the past four years.