In Conversation With… Anja Romer, Performing Musician and Help Musicians Beneficiary
August 2022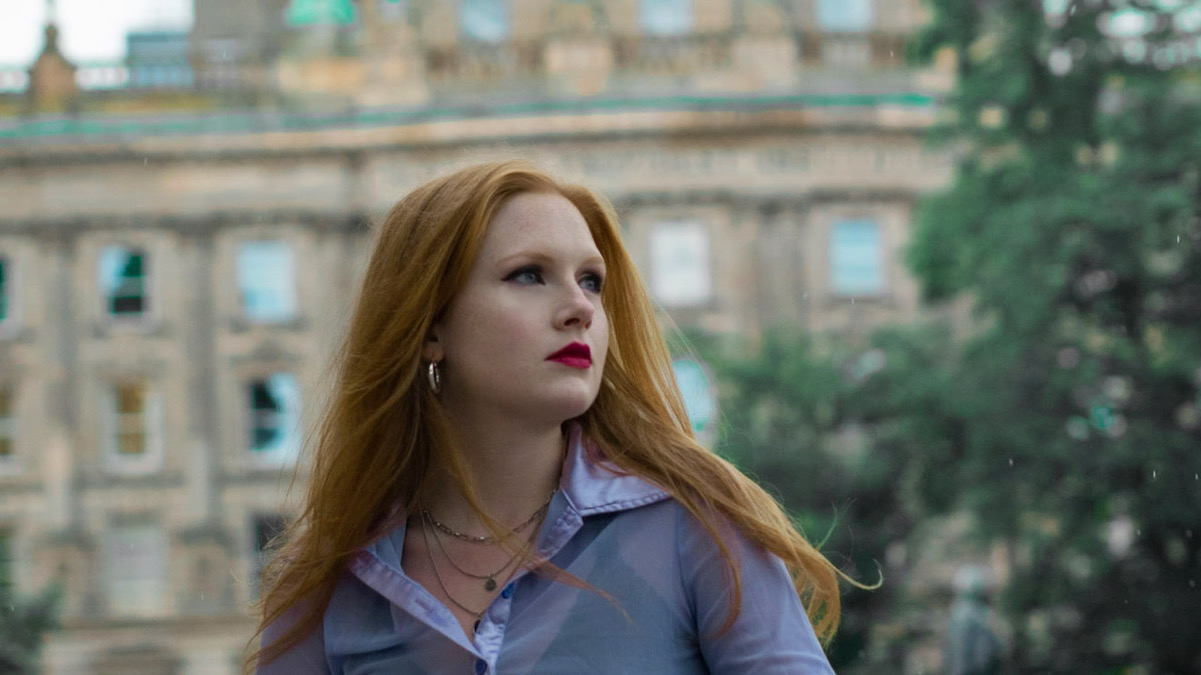 A.N.J.A. (Anja Romer), Help Musicians Recipient

Anja Romer (who goes by the performing name of A.N.J.A.) did not always think she was going to make a career out of music. In fact, it was never something she had considered.

"I learned the guitar as a child, but that wasn't really where it all began. It wasn't until about five or six years ago that I even started playing music properly."

It was at this point that Anja started to write songs in her bedroom, on her childhood guitar.

"All of a sudden I had this creative streak, and I just wanted to do something with it, so I started strumming a few chords, and then started to sing along to it, and I realised it made me very happy!"

For the first few months, this was the only way Anja expressed herself musically. She then met a circle of friends who were making music together, who encouraged her to start performing and to keep writing music.

Five years ago she moved to Belfast and this was when she began to think she could pursue music as a profession.

"I started several musical projects and people started to tell me 'you could do this professionally here'. It's my passion, and it brings me so much joy, so I thought I should give it a go as I had nothing to lose!"

Things went well for Anja, and for two years she was a regular on the Belfast gig scene. Sadly, at the beginning of the first COVID-19 lockdown, Anja – along with thousands of other musicians across the UK – found herself in a position where suddenly she was unable to work.

"My immediate thoughts were not good. As well as dealing with the existential dread of the pandemic, I lost 100% of my income overnight. I was shocked, worried, and felt like the floor had gone from under my feet."

Fortunately, Anja was supported by Help Musicians' Coronavirus Hardship funding, which helped nearly 20,000 artists between March 2020 and December 2021, offering grants to cover their living costs. The fund has received two grants from the Huo Family Foundation: £100,000 in 2021 and £50,000 in 2022.

"I actually knew about Help Musicians from before the pandemic! I played in a 'Busk Off' in Belfast at an event they sponsored, so I was already following them on Twitter. When they announced the Hardship funding, I applied straight away".

This funding was vital in ensuring that musical performers across the UK have the confidence to stay in their creative careers despite the myriad challenges COVID-19 has posed to the industry.

"As musicians, we often work alone and we don't have people we can immediately turn to for support when things become challenging. Help Musicians are there to offer support in a variety of ways, as well as being a voice for our sector, and that is a great thing to have."

Fortunately for both the musicians and the audiences, live music is now back on stage. For Anja, this has come with a renewed appreciation of both performing live and of the audiences she plays to.

"I've had people come up to me looking so happy, saying 'you're the first person I've seen playing live in so long!', which is amazing. I've also definitely noticed a greater appreciation from the audience, and I'm really trying not to lose the gratefulness of that".