In Conversation With… Dr Wafaa El-Sadr, Columbia University Professor, director of ICAP and of the Center for Infectious Disease Epidemiologic Research
October 2021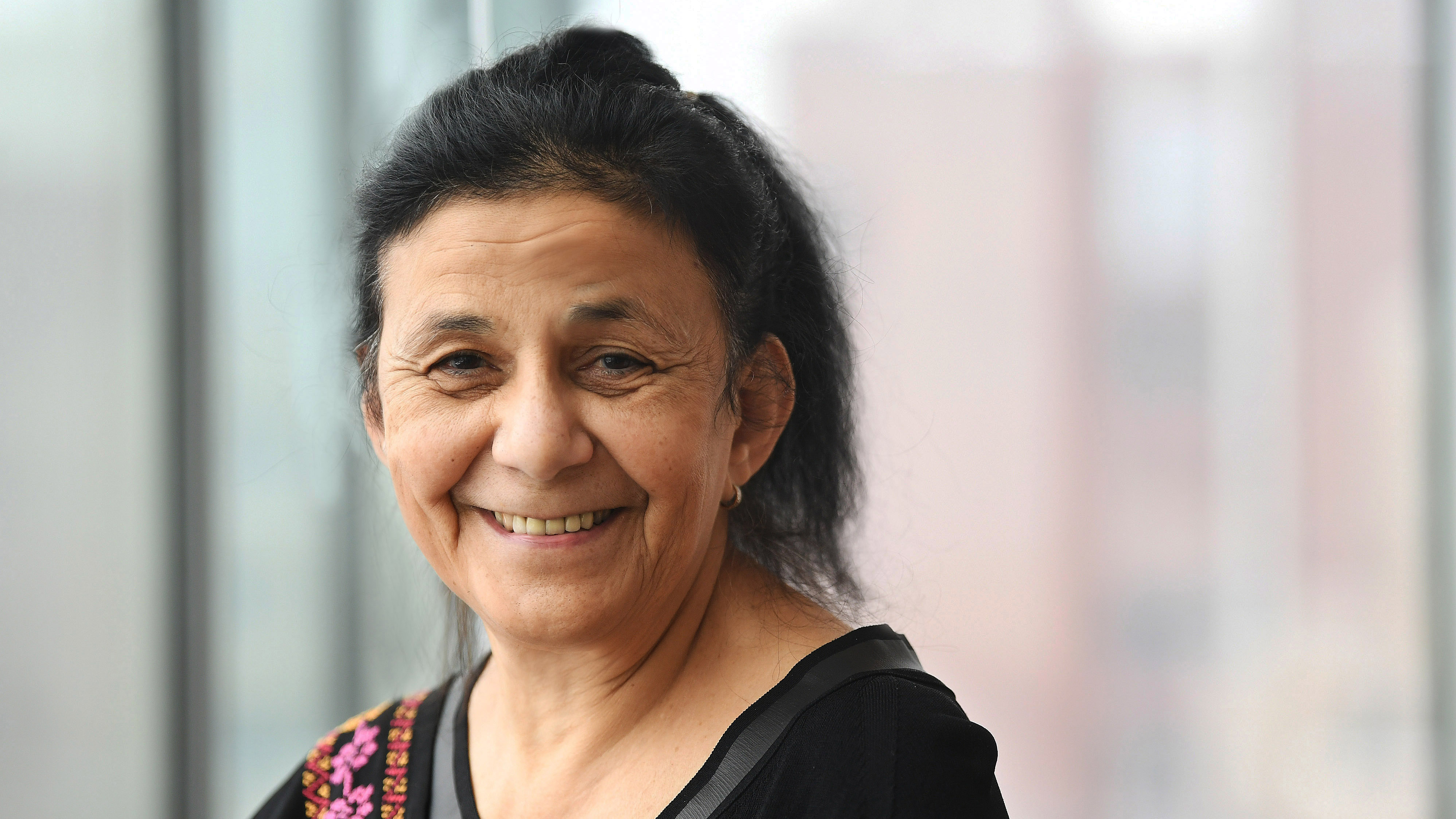 The HIV pandemic, which began in the 1980s, and the COVID-19 pandemic are full of similarities, says Dr. Wafaa El Sadr: "COVID-19 has again shined a light on the disparities within different communities in a very similar way to HIV. Specifically, how a health crisis can affect the poorest areas and the most disenfranchised populations that have a long history of mistrust with public health."
Dr. El-Sadr is a pioneer of infectious disease research and public health initiatives. As both a physician and public health expert, she works to change the way we tackle the world's toughest health challenges and has shown an unfailing commitment to helping vulnerable populations navigate health crises for decades.
At the start of the HIV/AIDS epidemic, Dr. El-Sadr led the Division of Infectious Diseases at Harlem Hospital Centre, establishing responsive programmes that met the needs of people in its community. "It really changed me, both in terms of myself as a human being and the trajectory of my whole career… I realised that big problems cannot be solved by a magic bullet and building trust within communities is just as important as scientific breakthroughs."
Dr. El-Sadr points to the challenges her team faced when new treatments were approved for HIV. "You would imagine that everyone was waiting in line to take these pills but that wasn't the case. There were conspiracy theories that the pills were poisoned." Dr. El-Sadr and her colleagues understood that through local partnerships and groups within the communities, they could build trust and understanding within Harlem to get the message out there. But it took time.
Her local work led her to establish ICAP at Columbia University in 2003, which has grown to include operations in more than 30 countries tackling an array of health challenges, including HIV, maternal health, tuberculosis, malaria, and most recently COVID-19.
Dr. El Sadr said: "Local work and global work are very interconnected – you can learn things locally and apply them globally and vice versa. I think there was recognition that we had a huge disparity of treatments available to those living with HIV in wealthy countries versus in poorer countries. We felt at the time that it was completely untenable and decided to establish some of the first programmes that really provided people in low- and middle-income countries with life-saving medications."
"I am so proud of the team; we made a commitment that we were going to tackle the inequality that existed around the globe and we were determined to replicate the work we achieved in Harlem in sub-Saharan African communities. There were plenty of naysayers, but we were determined to prove them wrong."
It was a key learning experience that helped guide Dr. El-Sadr's career and prepared her COVID-19.
Dr. El Sadr points to the lessons society learned living through and responding to HIV as a way to overcome the similar resistance to COVID-19 vaccine and safety measures: "We need to build trust; it doesn't happen overnight. We lost time building vaccine confidence. We were waiting until the vaccines were approved to start talking to people. We knew last summer it was quite feasible to have a vaccine for this virus, but we did not take advantage of the head start and engage with communities on how vaccines work."
"The COVID vaccine was created fast. People worried about the speed. Really, we should be outraged that it usually it takes so long."
Dr. El-Sadr believes that public health leaders should connect with populations during "peace times" to be ready for a crisis. "The lexicon of public health needs to be everywhere; it is critical that everyone is aware of the fundamentals and we are inclusive about how we reach vulnerable communities. Let's grab this moment and make sure we build the right systems so we can be prepared for what comes beyond COVID-19."
"This pandemic has touched everyone. Family, communities, business, the economy. The breadth and magnitude of its force gives me hope this won't be a short memory. I hope the changes made will have a positive impact moving forward. Research, funding, and innovation are playing key roles in transforming public health initiatives and moving the dial."
The Huo Family Foundation has donated $2.5m to the Mailman School of Public Health to fund Huo Scholars and support summer internships so that students can be equipped for careers in public health. Dr. El-Sadr said: "We are so grateful to the Foundation for what this support allows us to do. Philanthropy is absolutely critical. More than anything it allows us to try different things, pursue innovations and new ideas that would otherwise not be possible. Government funders will often take a shorter one-, two-, or even five-year view on a piece of research, but philanthropy has a longer view and offers us the flexibility and the willingness to take chances."
Huo Family Foundation has also gifted an endowment to Columbia World Projects (CWP) which supports the costs of projects that tackle global challenges and advance human welfare, with a focus on public health. Dr. El-Sadr said: "I have come to realise that in order to have a positive impact on the health of populations, we need to look at the impact of climate, education and urbanisation. All these issues are intertwined with public health and we need to connect the dots to tackle today's health problems."
On tackling the ongoing challenges of COVID-19, Dr. El-Sadr has strong advice for world leaders: "We need to be vaccinating the world as a collective. Our fate is in each other's hands."