In Conversation With…Alex Beard, Senior Director of the Global Learning Lab at Teach for All
September 2023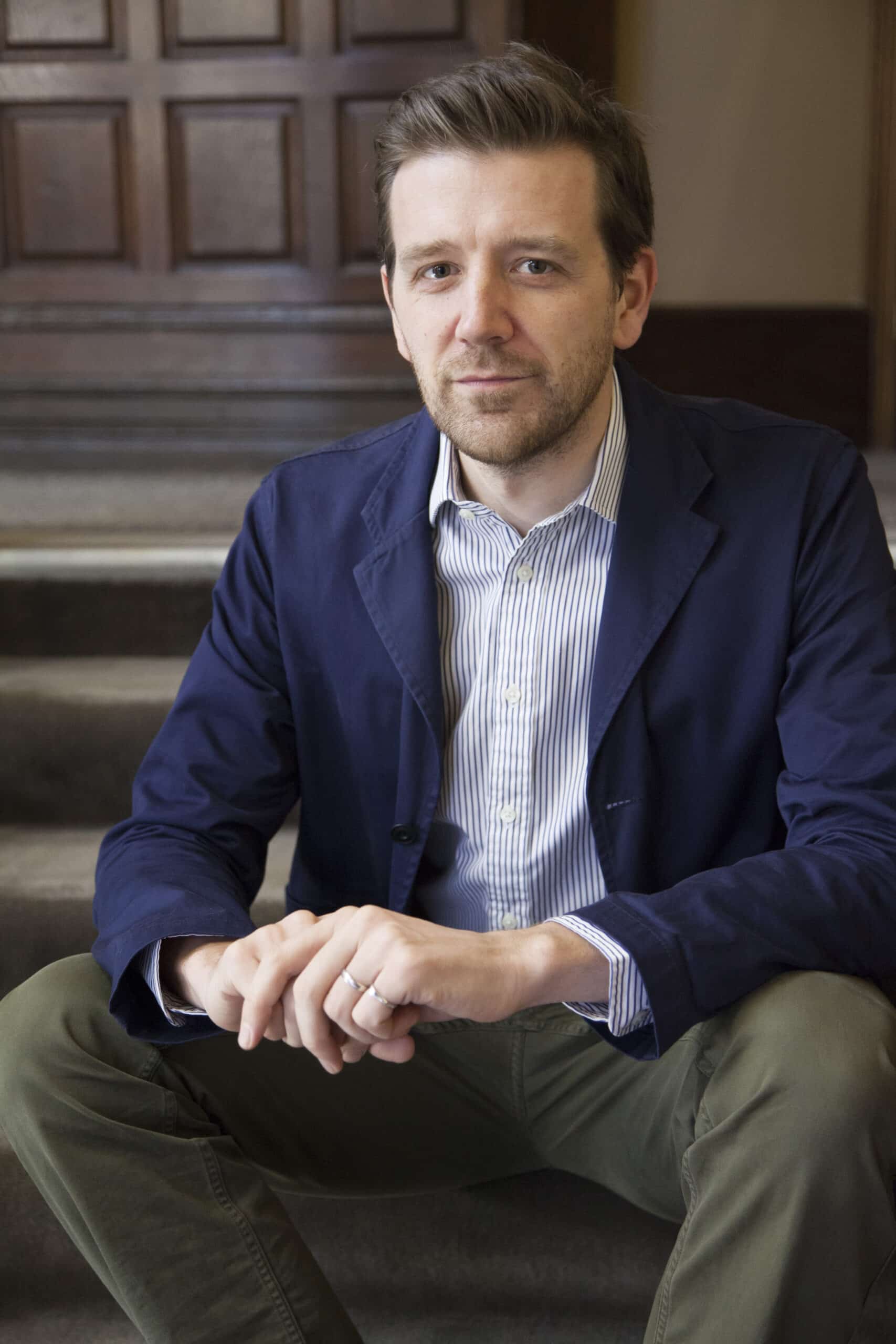 Alex Beard is the Senior Director of the Global Learning Lab at Teach For All

A passion for learning and social justice led Alex Beard to a career in education, initially as a teacher with Teach First, and now with Teach For All. He was aware of educational inequality from an early age – his grandparents left school at 14 and his mother was a teacher. He left his village primary school to take up a scholarship to Radley College, a startlingly different environment from the school where he went on to teach.

Alex studied Modern Languages at Cambridge. Post-university, while he worked in consulting, he used his free time to help organize exhibitions in a London warehouse and volunteer at a youth center in Hackney. He joined Teach First in 2008 and was placed at Ark's Walworth Academy in Elephant & Castle: "I joined thinking that it would be like Dead Poets Society, but it was very different. On my first day, it was announced at assembly that a 14-year-old boy at the school had died, after being stabbed by a boy at another school. The children faced real challenges. 60% of students were on free school meals. Three-quarters spoke English as a second language. Like most teachers, I was focused on helping the students obtain the best possible GCSE grades, which they successfully did."

Upon further reflection, however, Alex noted two fundamental issues in the education system: "Schools were not teaching students the skills needed to succeed beyond the classroom. And many of the challenges students faced came not from school, but factors in the wider ecosystem." These are the issues that Alex and his colleagues focus on solving through Teach for All's Global Learning Lab. Alex joined Teach for All as an unpaid intern during a summer in NYC, and went on to join the TFA team full-time: "I began working with organisations around the network to set up their training institutes for teachers. Then I headed our Alumni Support, before founding the Connectivity team. Five years ago, I launched the Global Learning Lab, which learns from transformational classrooms and communities around the world. I was responsible for the communities side: learning how change happens at a system level, how groups of leaders exercise collective leadership and begin to affect change, and how organisations can grow that leadership in the systems they're working in." Alex has visited over 20 countries to learn from teachers, schools leaders, and policymakers, including Chile, Peru, India, China, Estonia, and Bulgaria.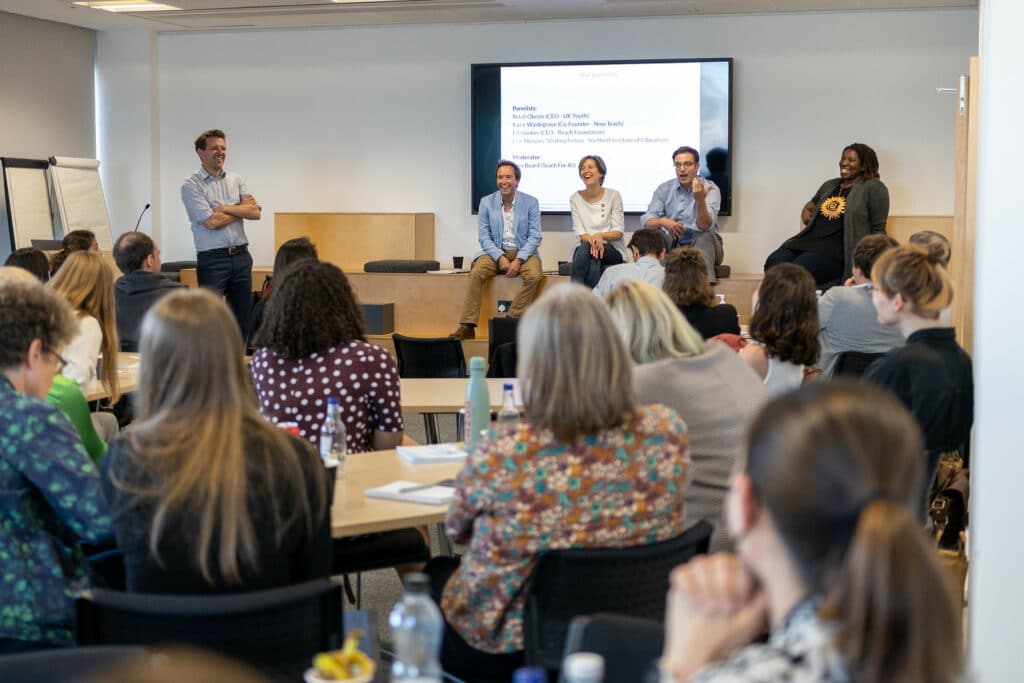 On the status of Education in London, Alex notes that there are things to be excited about. "Over the past 20 years, lots of teaching and leadership talent has entered the system, and there has been a big improvement in the quality of teaching and learning. London has gone from being the worst to the being best place to attend school in the country." Challenges remain, however. "A narrow focus on attainment hasn't been beneficial to all students, and hasn't always set young people to thrive beyond school. Moreover, as most teachers know, the socio-economic challenges faced by students can't be solely addressed in the classroom." At Teach For All, Alex's work focuses more on how to shift the culture across the wider education ecosystem, than on particular solutions for schools.
Alex remains both optimistic and skeptical about the role of technology in improving student learning. While self-motivated students with good levels of prior ability are able to direct their own learning via online platforms, the vast majority of students will always need a teacher – though that teacher might be using technology to augment their practice in helpful ways. "Learning requires struggle – which is the opposite of technology's creed of user-friendliness. In order to keep on struggling, students need teachers or peers to motivate them, or to help if they get stuck." As one teacher at a high-tech school in California explained to him, "we shouldn't ask what tech can do for us, but what we can do with technology." He added, "we're beginning to see smart people understand how you equip teachers with useful tools to achieve better results."
Since 2018, the Huo Family Foundation has contributed and pledged $1,700,000 to Teach For All's general fund.