Understanding the immunity of recovered Covid-19 patients
October 2020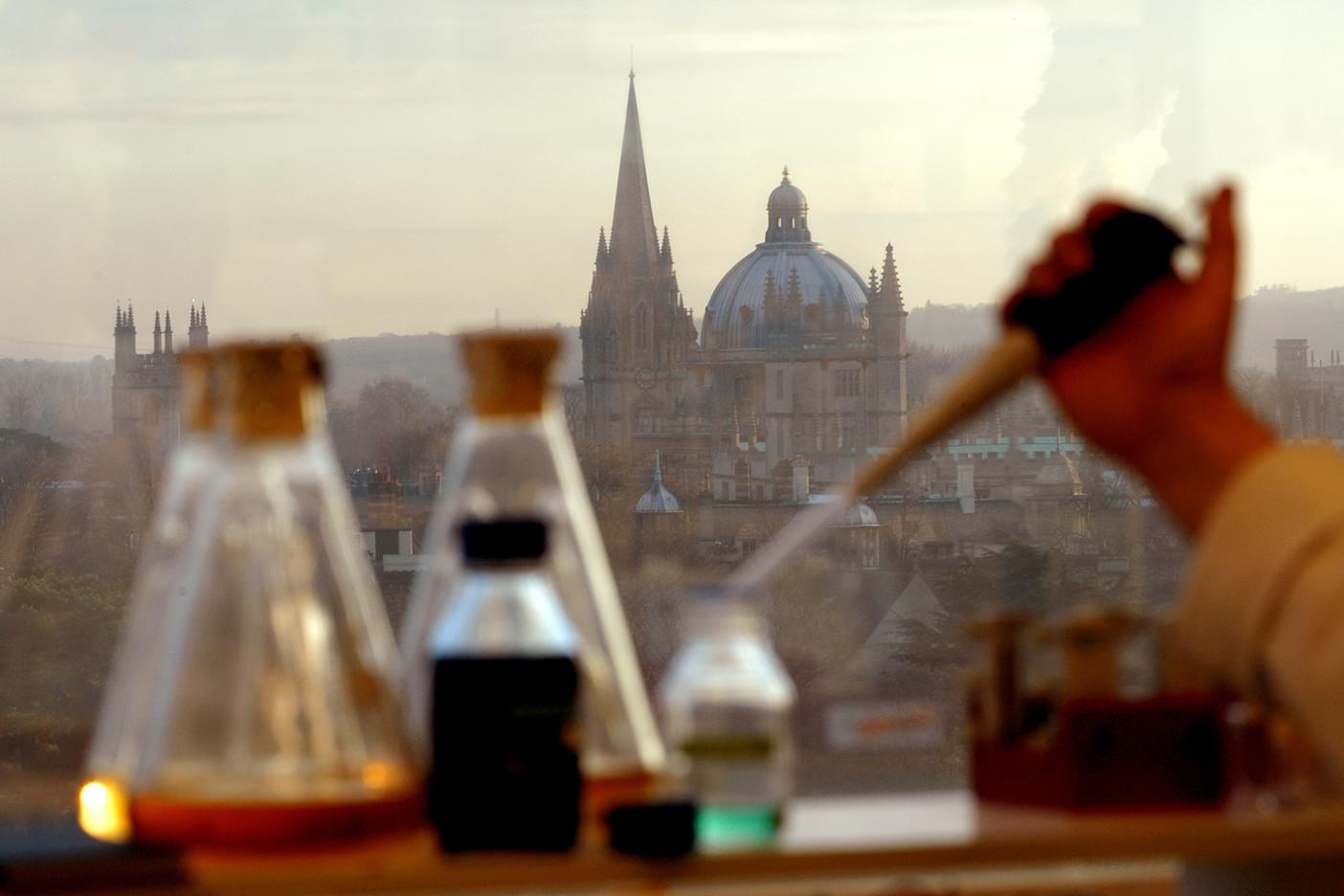 The skyline with radcliffe camera and University church,Christchurch and Lincoln spires,with a chemistry experiment in foreground

Two vital research programmes taking place at the University of Oxford may hold the key to understanding the immunity of recovered Covid-19 patients.

Thousands of lives could be saved by measuring the strength of the antibody response in those who have had the virus and how long their immunity may last for.

Professor Paul Klenerman and his team at the University of Oxford have partnered with Oxford University Hospitals NHS Foundation Trust (OUH) to test thousands of healthcare workers. Those who test positive have been asked to take part in further research to understand their immunity to the virus.

The findings will be crucial in helping determine how best communities and the economy can navigate through the epidemic as we await a viable vaccine.

The data will also be used by Professor Sarah Walker at the University of Oxford who is working with the Office for National Statistics on the COVID-19 Infection Survey. The survey will report weekly for the next two years to provide the best incidence and prevalence data that government and NHS policy makers have access to.

Gavin Screaton, Head of Division, Medical Sciences of the University of Oxford, said: "There are still many unanswered questions relating to Covid-19 immunity and the scientists and their teams hope to deliver information in the coming months which will better our understanding of the virus and help the government work out how to manage the pandemic moving forwards and protect the NHS from being overwhelmed."

The research is being funded by a £1m grant from The Huo Family Foundation. The Foundation has donated £3m to COVID-19 research projects at University of Oxford, King's College and Imperial College.